November 10, 2017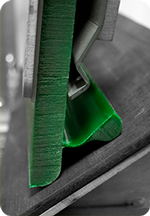 Introducing Duo Seal™ skirting
Material and dust containment in one solution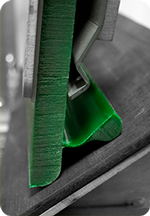 We are excited to introduce you to the Duo Seal, our newest skirting offering. It fits in most manufacturers' clamping systems, including our Wedge-Loc clamp.
Unlike other products currently on the market, Duo Seal is made completely out of our Kryptane® polyurethane. Urethane skirting has 8-10 times the wear life over rubber, and 60 percent lower coefficient of friction, which reduces drag on the conveyor motor. It's also more lightweight and will not groove your conveyor belt.
Due to its more compact, smaller footprint, Duo Seal requires less belt on the outside of the conveyor in order to install it.
The rounded primary seal will work with any trough angle, and the flexible secondary seal conforms to the belt to keep dust and material under control.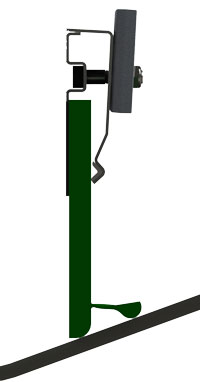 Seal Heights:

Primary Seal Thicknesses:

Length:

Contact us for more information!

Downloads:

argonics, company news, conveyor, skirting