June 23, 2020
Made in the USA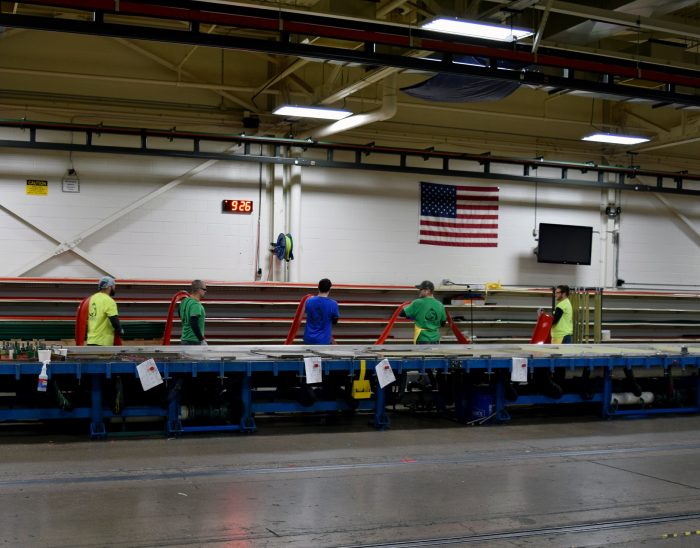 From humble beginnings in 1993, Argonics has worked hard to become a company with a presence in 33 countries, spanning six continents. 
Argonics manufactures all its products in-house and ships them from Gwinn, Michigan, USA. This small town, located in Michigan's Upper Peninsula, houses Argonics' 72,000 square foot manufacturing plant. State-of-the-art facilities and technology gives Argonics the opportunity to continually expand its global reach, while keeping product possibilities open.  
Even though the goal will always focus on expansion, Argonics remains committed to manufacturing in the USA. United States manufacturers must meet stringent standards in safety and product quality. Argonics employs both a Safety and Procedure Coordinator and a Quality Assurance Specialist to enforce and uphold these standards. This ensures producing and shipping the highest quality products possible from an environment that is safe and regulated for employees.
Additionally, since Argonics doesn't import urethane, there's no concerns about damage or urethane breakdown during transport. Argonics formulates and pours everything in-house. For customers, this means products ship faster, are made-to-order, and haven't been sitting around for months.
On a local level, Argonics employs about 80 people, providing a living wage and stability for these workers and their families. According to the National Association of Manufacturing, manufacturers have one of the highest percentages of workers who are eligible for health benefits provided by their employer. Argonics also helps stimulate the local economy, using nearby restaurants for company lunches, sponsoring various community events, and donating to local charities. Employees utilize local grocery stores, gas stations, and restaurants during their commutes or on their lunch hours as well. Argonics is proud to offer its employees numerous benefits, and also giving back to the community. 
When the COVID-19 pandemic hit the United States, Argonics was fortunate to continue operations, giving its staff the security of employment during a time when many were unable to work. Safety measures were implemented, and employees were provided with necessary personal protection equipment (PPE) to abide by state guidelines. Customers were still able to have orders fulfilled and shipped, and product output never ceased. 
Argonics is committed to continuing its legacy of
superior polyurethane wear products made in the USA.
Tags: engineering, manufacturing, Michigan, Michigan-made, polyurethane, United States, urethane, USA