September 12, 2023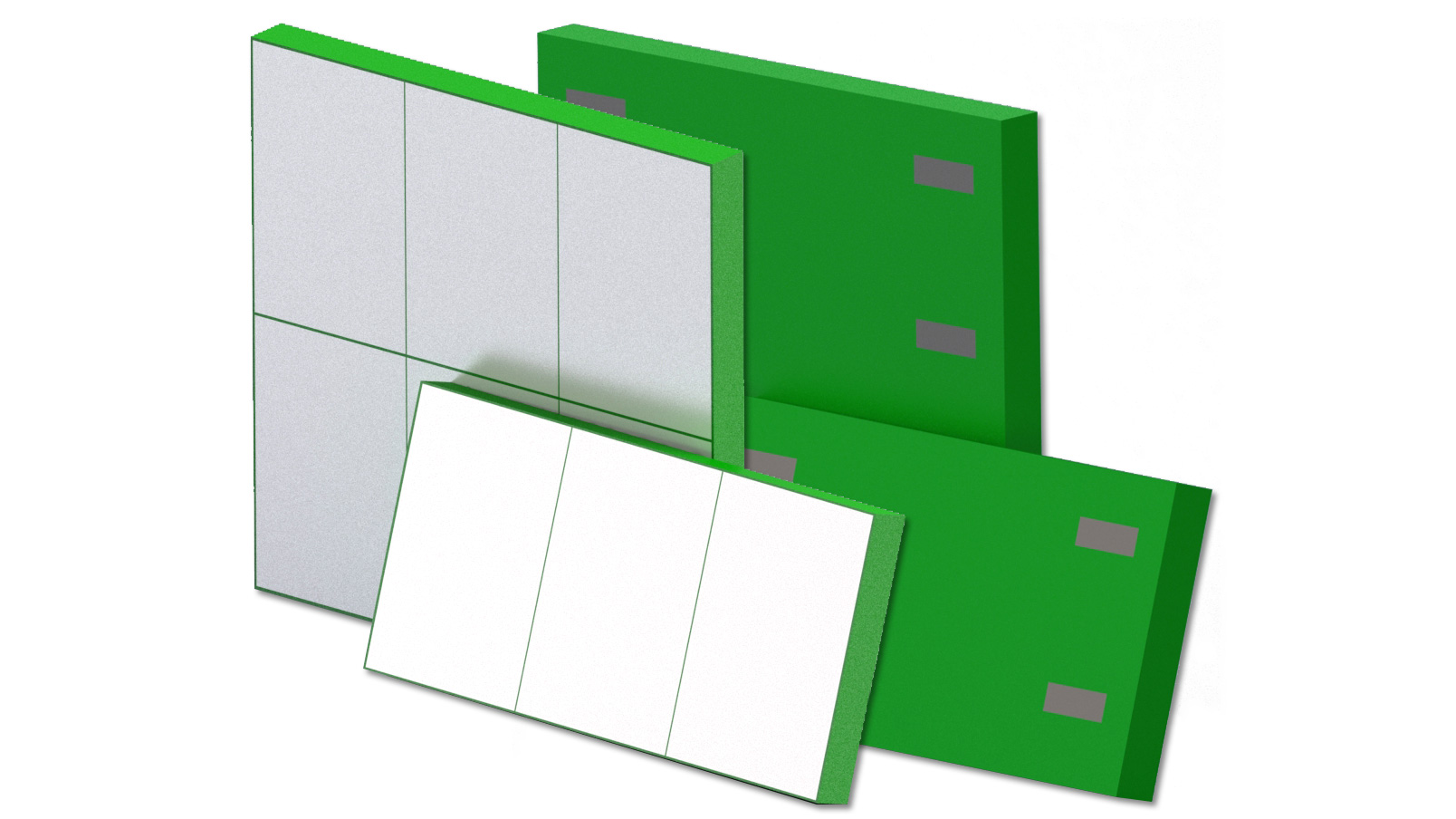 Introducing Ceramic Tile Magnetic Panels: The Future of Extreme Wear Protection
At Argonics, we are dedicated to providing cutting-edge solutions for the most challenging wear-related problems that industries face. Today, we are excited to introduce our newest offering in our line of modular wear products – Ceramic Tile Magnetic Panels. Designed to deliver superior protection against wear and tear, our newest panels are a testament to our commitment to quality, durability, and cost-effective solutions.
Unparalleled Strength and Durability
Our Ceramic Tile Magnetic Panels are crafted using 4″x6″ ceramic blocks that offer a nearly uninterrupted ceramic surface. This unique feature ensures extreme wear protection, making these panels exceptionally robust and long-lasting. We understand that different industries and applications have varying needs, and that's why we've made these panels available in 6″x12″ and 12″x12″ sizes. This allows you to custom-fit the panels based on your specific wear pattern needs, enhancing both efficiency and longevity.
Secure Fit with Magnetic Innovation
The powerful neodymium magnets ensure the panels hold firmly in place, even in vibrating applications. This means no welding, gluing, or bolting is necessary, making installation and maintenance a breeze.
Key Features of Our Ceramic Tile Magnetic Panels
Our Ceramic Tile Magnetic Panels come loaded with various features that make them an essential addition to your industrial applications:
Strong Rare Earth Magnets: These magnets ensure the panels remain firmly in place, offering a hassle-free and secure fit.
Ceramic Tiles: The nearly uninterrupted ceramic surface offers extreme wear protection, making the panels remarkably durable.
Kryptane® Polyurethane: The ceramics are embedded in our Kryptane polyurethane, a renowned material that further enhances the strength, resilience, and durability of the panels.
Experience the Argonics Advantage
At Argonics, we take pride in creating industry-specific solutions that address your unique challenges. Our Ceramic Tile Magnetic Panels are a testament to our commitment to delivering reliable and high-performance solutions that offer real value for money.

We invite you to benefit from the Argonics advantage and experience the unparalleled protection offered by our Ceramic Tile Magnetic Panels, a solution designed to safeguard your equipment and enhance the longevity of your industrial applications.

For more information about our Ceramic Tile Magnetic Panels, or to explore our wide range of performance proven solutions, feel free to contact us. Our team of experts is always ready to assist you with your specific needs and requirements.

Experience the reliability of extreme wear protection with Argonics' Ceramic Tile Magnetic Panels.

Download the brochure for more information.

Tags: company news, wear liners